Novel in Stories – Portal
Novel in Stories – Portal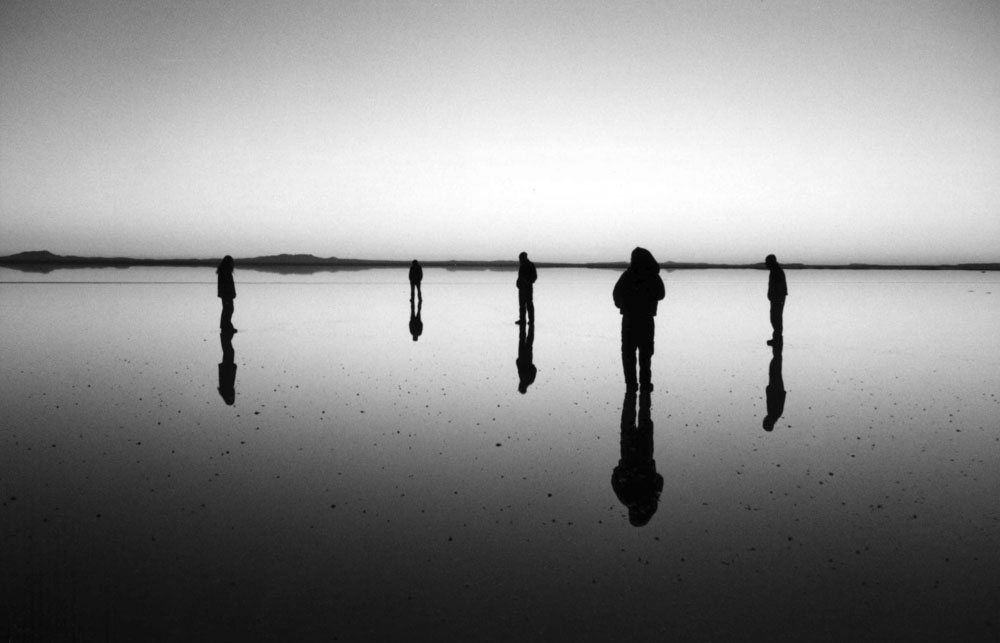 Welcome to my little portal for novels in stories a.k.a. linked short stories a.k.a. short story cycles.
You may also know these wonderful types of storytelling as composite novels or short story sequences. And probably other terms I have missed, but these are the most common, I have found.
This portal is hosted by my own novel in stories – Shade of the Morning Sun – which will also contain reflections on the form in general and recommendations for more linked short story reading!
If by any chance, you are new to this form – novel in stories – check out a more detailed definition here.
Famous novels in stories past and present
While a 'novel in stories' is a relatively recent term, arguably invented for marketing purposes, the linked short stories or short story cycle have been there for almost as long as long as we have had literature. Classic examples that you might be familiar with include James Joyce's Dubliners, Sherman Anderson's Winesburg, Ohio and Ernest Hemingway's In Our Time.
Many sites such as Lithub.com have listings of some of the best linked short story collections (a.k.a. novels-in-stories). Here is one that includes The Things They Carried by Tim O'Brien from 1990 which is one of my own favorite linked short story-collections, dealing with Vietnam veterans and their experiences both before, during and after the war. A more recent example is the Olive Kitteridge books or perhaps Jennifer Egan's A Visit from the Goon Squad.
But of course there are plenty of other collections, too numerous to mention. Barnes & Noble currently (2021) has a pretty good category for "novel in stories / linked short stories" with about 300 books, both old and new, which should give you some idea of the variety. Check it out here.
Amazon, of course, also has a truckload of listings of these books, but to my knowledge no independent categories for them. You will have to look under "literary fiction" or "short stories" and then search for "linked short stories" or "novel in stories" or the like.
There are few lists on Goodreads for this, admittedly, niche but one of the best I've been able to dig up is here. It is an older list, though, and I can't say for sure if all the books in it fit the criteria for novels in stories or linked short story collections.
Recommended novels in stories
I permit myself to assume you may have come here looking for more specific recommendations for reading in this wonderful form, so without further ado, let me get to that.
I have just (April 2021) started a blog where I will talk a little more about the novels in stories I want to read or have read. It is still in its infancy but more material will be coming along shortly.
I also have a personal reading list on Amazon of novels in stories. It is just an Amazon Wish List made public, because that was the easiest (I don't get commissions or anything). What I mean is, don't be fooled that it is a 'wish list'. It contains both stuff I have read and stuff I want to read based on the previews, so consider it my 'personal favs and contenders'. You can find it here.
I regularly add new items to this list, so check back from time to time!
If you want to know when I ad more resources to this page and to the site in general – about novels in stories – then do sign up for my newsletter, yes? It is totally free and without any strings and I would never sell your personal email address to anyone, not even friendly Martians.
The world's biggest novel in stories?
It is my goal that Shade of the Morning Sun – that big digital brick of electronic literature this portal is connected to – will be the world's biggest novel in stories. If it isn't already.
Obviously, I haven't read every single novel in stories / short story cycle/collection of linked short stories in existence to compare, but the closest contender I can think of is Elizabeth Strout's two Olive Kitteridge-books which in total comprise 26 linked short stories. I've currently (April 2021) got over 40 full stories out, and plan to write at least 150!
But between us, it doesn't really matter, does it? I only thought "world's biggest novel in stories" was a better heading than "Shade of the Morning Sun – presumably bigger than any other linked short story collection and definitely aiming to be so in the future". I'm sure I can definitely live with being only number two, or perhaps no. 12, or any other number. 🙂
Still a catchy tagline, methinks. 🙂