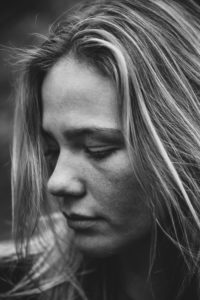 Carrie Sawyer was born in Scotland in 1979 but moves to the U.S. in her teens after her parents' divorce. Her life is thrown off course with the tragic fate of her best friend Lin Christakis in 2000. Carrie drops out of law school and gives up her artistic ambitions as well, and then she takes to the road in both North and South America to find herself. Sadly, she only finds the same cocaine addiction and depression that killed her friend. But unlike Lin, Carrie eventually overcomes her personal hardship before it is too late and even manages to string together a fragile family life in the border town of Yuma, with husband and kids. However, the ghost of Lin's loss, and of Carrie's own drug addiction and failure to get an education and realize her old artistic dreams all continue to haunt her. Her youngest child, Michael, is diagnosed with autism, Carrie is chronically unemployed or working shit jobs to make ends meet and her relation with her husband is deteriorating. Carrie fights on to build a fulfilling life, but it seems like there is no solution as the years draw on … except never giving up hope.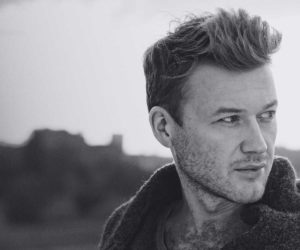 Jonathan Reese (born 1975) met Carrie in 2005 and married her the year after. Jon grew up on the violent streets of L.A.'s worst neighborhoods with a distant father and a fragile brother he did everything to protect, even at the risk of his own life. Then he went to war in Iraq in 2003 and came back home to become an Arizona state trooper. Jon struggles to deal with his PTSD from the war and to keep his family together. He is very aware that both he and Carrie are 'damaged goods' but he is determined to make it work. The question is if this is one fight Jon can't ever hope to win?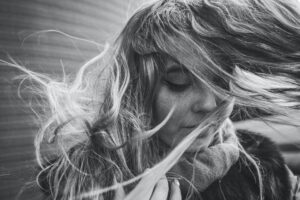 Emma is Carrie and Jon's daughter. She was born in 2006. Emma is a top grades girl who as a teen dreams of fighting for environmental and social justice. She is determined not to repeat her mother's or father's mistakes. Deep down, however, Emma is struggling with gnawing anxiety about what's going to happen to her parents and the looming specter of their divorce, as the 2010s wear on and turn into the 2020s.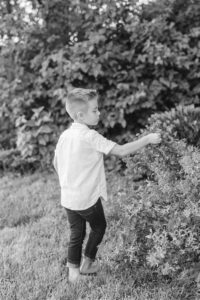 Michael (born 2008) is Carrie and Jon's autistic son who'd rather be alone with his computer and his mathematical equations. But Michael is a sensitive soul, who is very aware of what is going on around him. He just doesn't know how to deal with it all. The world is strange and scary and unpredictable and so he immerses himself in his own projects, but perhaps it will turn out that Michael is the only one who has seen some way forward that his family is unable to. A light in the shade of the morning sun …
*